Instructions: Updating ESP Wifi Module Firmware
These instructions will guide you through the ESP Wifi Module update. During the update process, you will need to install a special firmware on your Battle Rifles so that the module can be programmed. Once the update is complete, you can install the appropriate firmware file for your operation. For instructions on updating your gun firmware, click here.
STEP 1: INSTALL GUN FIRMWARE
Click Here to get the firmware file you will need to update your wifi module (note: this is the file that needs to be installed on the gun)
Important!: Be sure to cycle the power on your guns after installation
STEP 2: DOWNLOAD WIFI MODULE UPDATE TOOL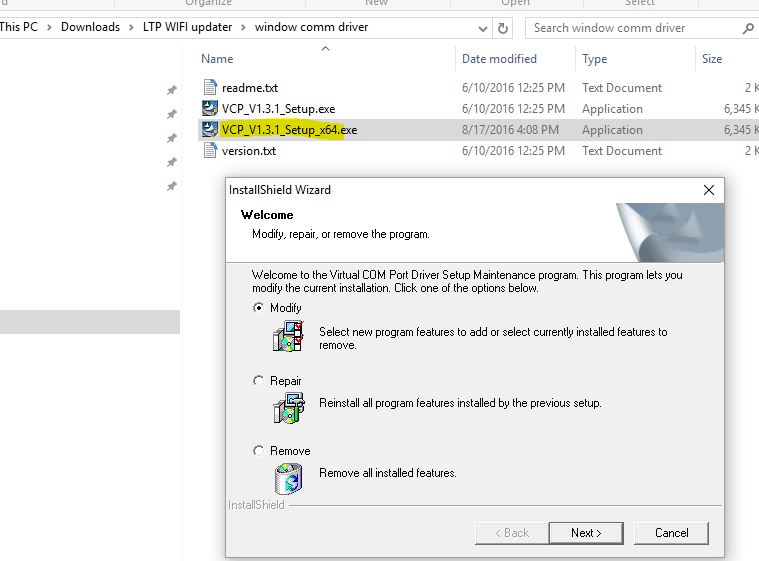 Click Here to Download the Firmware Update Tool
Unzip file: "dev 2016.06.16_wifi_module_update"
Install driver: navigate to "dev 2016.06.16_wifi_module_update" –> "driver com port" –> select "VCP_V1.3.1_Setup_x64" (64-bit) or "VCP_V1.3.1_Setup" (32-bit) depending on your version of Microsoft Windows
STEP 3: LAUNCH UPDATER
Navigate to "dev 2016.06.16_wifi_module_update" –> "update esp" –> Launch "ESP8266Flasher"
STEP 4: LOAD FIRMWARE ONTO UPDATER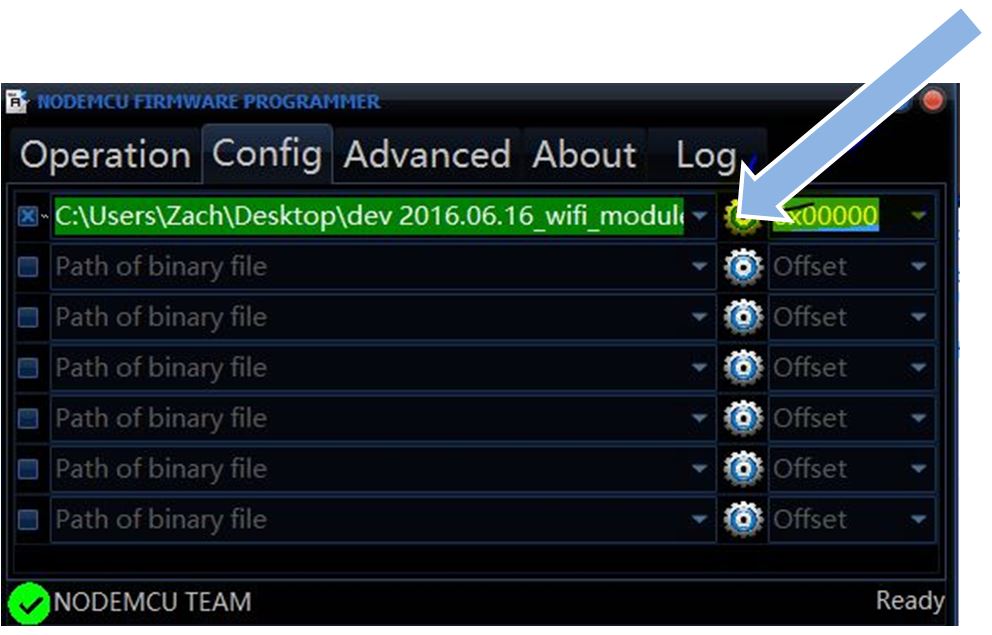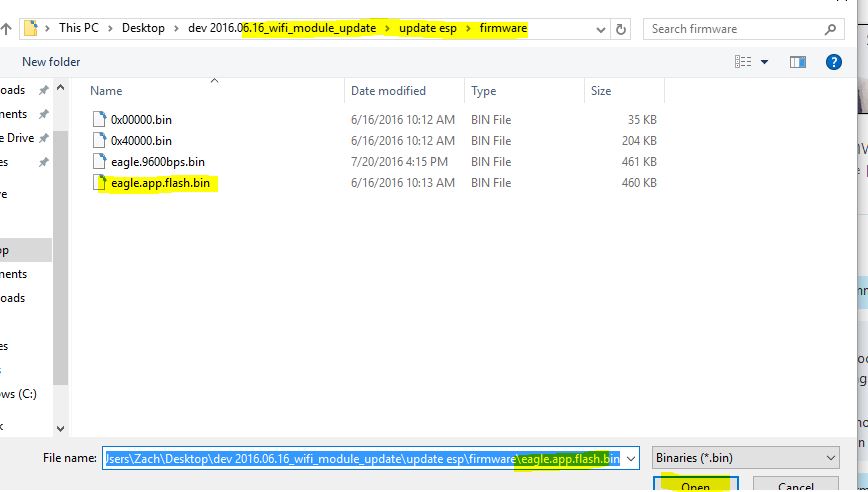 Open Config tab in firmware uploader and press the gear to load firmware onto the program
Locate the firmware file: navigate to "dev 2016.06.16_wifi_module_update" –> "update esp" –> "firmware" –> Locate file "eagle.app.flash.bin"
STEP 5: CONFIGURE UPDATER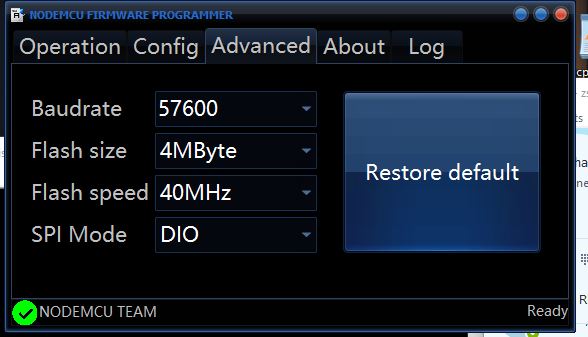 On the Advanced Tab, match the settings in the picture above
STEP 6: PERFORM UPDATE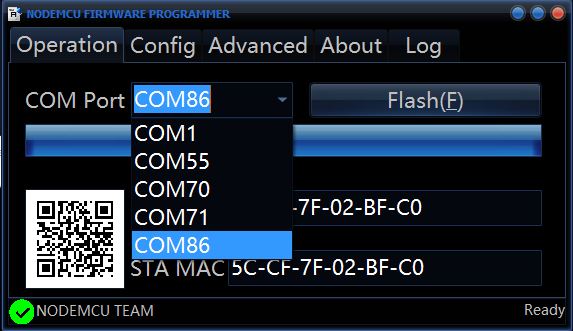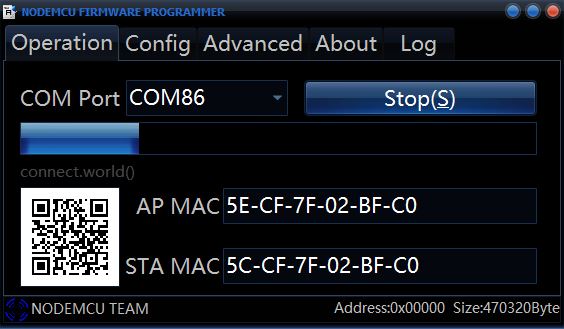 Ensure you have updated the firmware on your gun to file "vcp_ltp.dat" (STEP 1)
On the Operation Tab, select the appropriate COM being used by your gun via USB to Micro USB cable
Press the "Flash" button to perform wifi module update (time to update: 2-3 minutes)
Note: you can leave the updater tool open between installs
STEP 7: FINISH UPDATE & RESTORE GUN FIRMWARE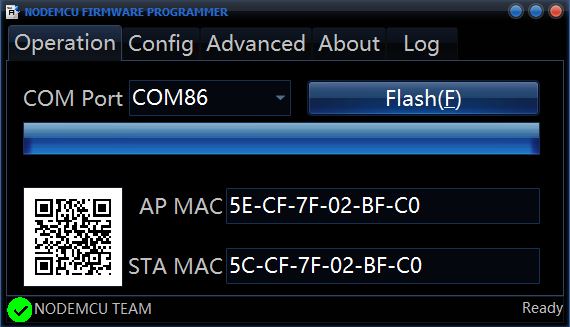 Cycle the Power on your gun after the update is complete.
Follow instructions for updating gun firmware to return your guns to your current operational firmware version.