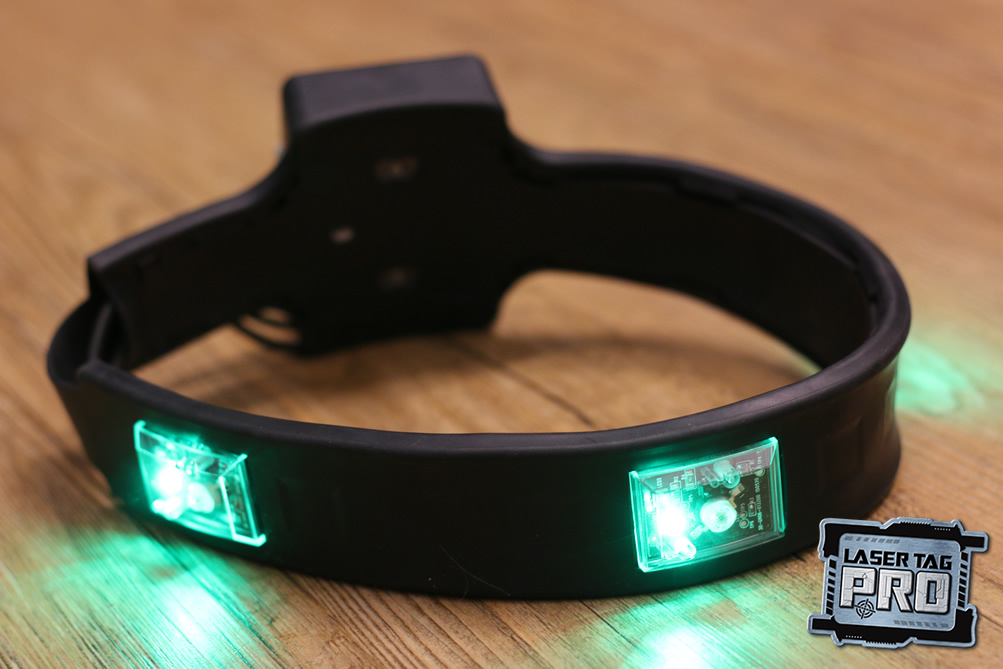 We are excited to unveil a small project we have been working on over the last few months….all new wireless head sensors! We have redesigned these head sensors from the ground up! They have some really cool features that will open up all kinds of new game play possibilities. Let's take a look at what makes them so special!
New Wireless Head Sensor Design
Like before our head sensors use a special soft plastic which is comfortable to wear.  The material is easy to disinfect, just take a wipe and swipe it clean. There is no Velcro where domes can pop off nor gear that needs to be put through a washing machine. Just squeaky clean for your customers. One of the first things you may have notice is the flattened out sensor domes. This gives them a sleeker look. Then, we increased the number of sensors from 3 to 4 which helps to ensure 360 degrees of coverage. When it comes to putting the head sensors on… things just got easier. We swapped out the hard plastic cord with a softer, stretchier material that makes finding the perfect fit a breeze.  Changing out players is now quicker than ever before.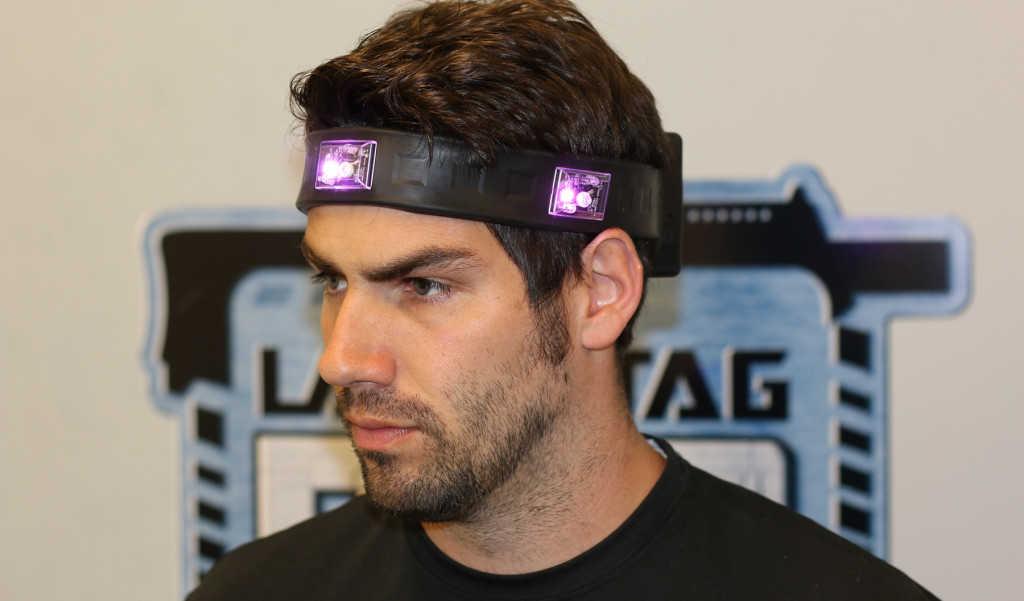 LED's and Visibility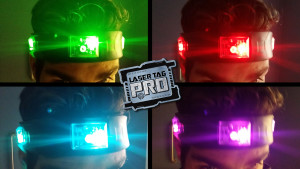 Those using our existing head sensors have already experienced the benefit of multiple team colors compared to head sensors that flash only red, commonly found in the industry. While this has been a great feature for better team recognition we wanted to take things further. The new color LEDs can be programmed individually allowing us to create more exciting lighting effects. To make things even better, we added a second LED to every sensor that is ULTRA bright! This makes our head sensors more visible outdoors in full sunlight than any other one on the market. Our engineers tested ranges from 100 to up to 1000 ft and the flash was still visible! This is a huge improvement for customers who use our gears outdoors. You might think that these improvements were enough, but were not finished yet!
New Game Play Features
The main reason for the change in design was to open up brand new game-play possibilities. Unlike our old head sensors, the new head sensors come equipped with IR emitters! With this new hardware improvement, not only will players be able to receive damage but they can give damage in every direction. Players will have all new ways to interact on the battlefield. Abilities like melee attacks, explosive damage, healing abilities, and more are possible with the new headset! Imagine sneaking up behind a player and performing a stealth kill, receiving a health boost by staying near a squad leader, or how 'bout delivering splash damage to a group of enemies with a grenade launcher…Kaboom!
Our ability to innovate has once again unlocked new ways to experience laser tag and our commitment to drive technology forward in the industry is strong. Oh, if you're wondering when the newly designed headsets will be available there is good news, they are already in production! If you are interested in placing a pre-order please reach out to our sales staff or fill out the contact form to get a quote. Expect more exciting news on the way!