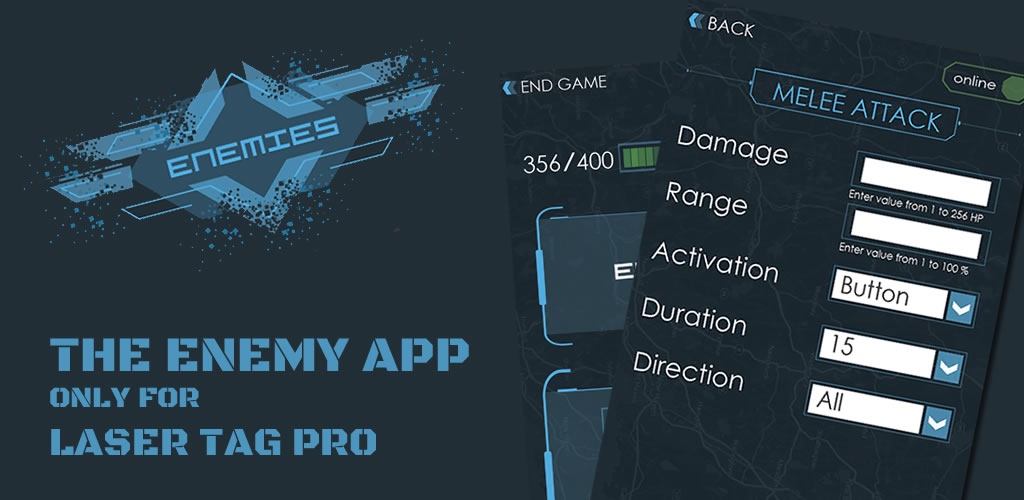 New software, app, and headquarters? That is right folks…today's updates will feature a little of each. Let's roll!
New Laser Tag Pro Enemy Software
The first premium add-on for EDGE has arrived and it's via the new "Enemies" tab. The Enemies tab creates a brand new way for you to make money with your Laser Tag Pro equipment. With the Enemies software, you can program headsets to attack, take damage, and contribute to scoring, all while unpaired from the guns. Actors can wear a headset to become a living, moving target that players can shoot to score points. Want to make an enemy type who explodes on death? You can do it. How about a powerful boss with tons of HP worth 100 points? The Enemies menu makes it possible for you to instantly turn your equipment from a classic player-vs-player game to a player-vs-enemies game at the click of a button!

New App for Laser Tag – The Enemy App
For those that want more real-time control over their actors, the Enemy App is the answer. The Enemy App was first showcased last March and is another way to incorporate actors into live gameplay. By pairing one of our wireless headsets to a phone via Bluetooth you can program the actor to attack at predefined time intervals or upon upon taking damage. You can even program the app to attack when the enemy actor makes a gesture (our favorite)! Strap the phone to an actor using a forearm band. Now they can send off an attack with the swing of an arm. The app senses the motion using the phone's accelerometer and tells the headset to send the attack! This is great if you want your customers to take hits in sequence with your actors' motions.
You can also set the point value for each specific enemy which means you can hand out more points for boss kills. The Enemy app also communicates directly with EDGE over Wi-Fi which gives you the option to enable rankings and rewards, even when playing scenario-based games. Beyond the enemy features, we've added the ability to create a new hostage player type. When playing a hostage game, make sure you take your time when clearing a room! A hostage player can be killed by friendly fire which will end the game. The enemy app is available now for Android devices. Just search "Laser Tag Pro" in the Google Play Store and click on "Enemy App" to get the program.
(Note: Using the Enemies module in EDGE or the Enemy app requires an upgrade to your EDGE subscription. Check out lasertagpro.com/subscribe-to-edge to start a subscription or email us at info@lasertagpro.com if you are a current EDGE subscriber for upgrade options.)
EDGE 2.4 Released with CallSign Updates
Along with the premium Enemies features in EDGE 2.4, the release has general improvements and new functionality for which you'll want to take note. CallSign has also been updated and a new version will accompany the release of EDGE 2.4.
EDGE 2.4 Changes
A play button for sampling ready and in-game music in the sounds tab.

The ability to independently control headset and gun damage in the gun creation menu.

A description box added to custom rewards in the ranking settings.

Select All/Deselect All for sounds in sound tab.

Fixes to the timing rules for accessories.

Changed how accessories are added to a game.

Additional weapon reload times.

Fixes to the scrollbars on the sounds and accessories pages.

ENEMIES TAB!
CallSign Changes
Unlocks now save to server instead of only storing locally.

Battlefield search only presents those that are close to your location.

Animations have been added to level unlocks when player logs in after game or session.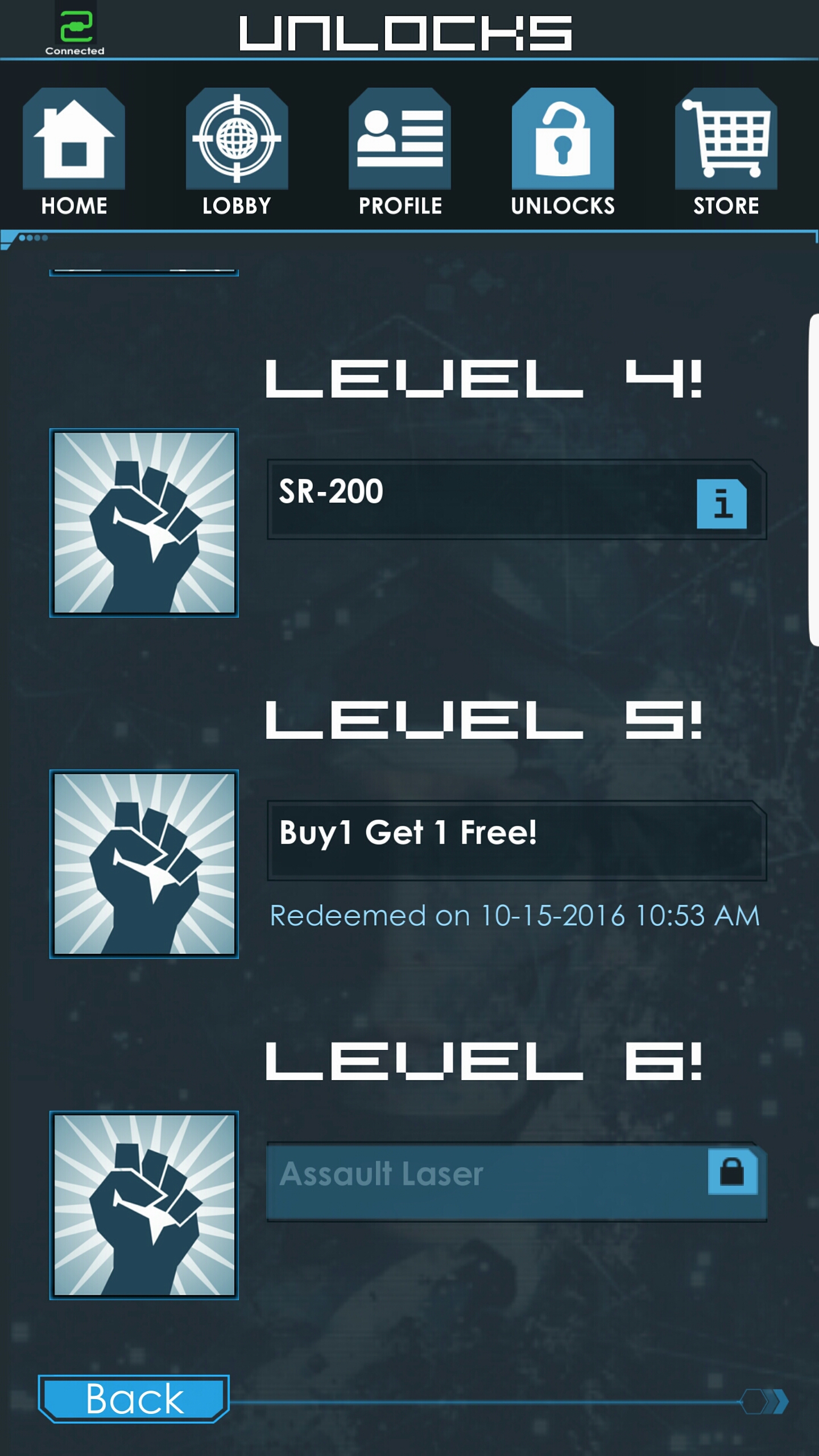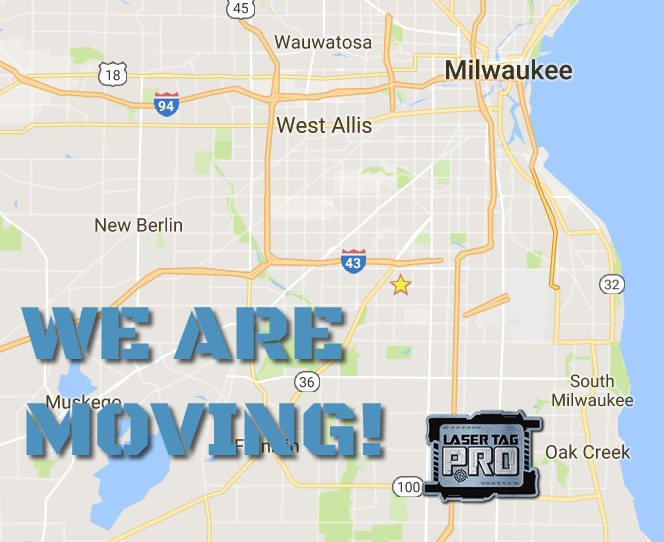 New Laser Tag Pro Location
The last bit of news to share with you…we are moving! Laser Tag Pro has purchased a 13 acre property in the heart of Oak Creek, Wisconsin which will become our new homebase. The large property is furnished with 3 buildings that will provide the space needed to expand our manufacturing and entertainment operations. Our team will have both indoor and outdoor battlefields for testing which is critical to our continual R&D. Oak Creek is one of the fastest growing cities in the entire state of Wisconsin and we are excited to bring a one of kind attraction to the area. With keys in hand we will start the move in process next week. You can be excited for this property as it means better testing labs, space for new team members, improvements to our manufacturing processes, and a larger headquarters that will help us showcase the product and grow the Laser Tag Pro customer base.
At Laser Tag Pro, we've dedicated ourselves to developing innovative features that will help you create exclusive attractions for your business. With the world's most advanced laser tag system, you can offer the most unique experiences that are way ahead of the competition. Stay tuned over the coming months, we will be unveiling several new and exciting projects that have been in the works. Stop by our booth (#2860) at IAAPA in Orlando this November if you want to see them in action. Laser Tag Pro, OVER AND OUT!