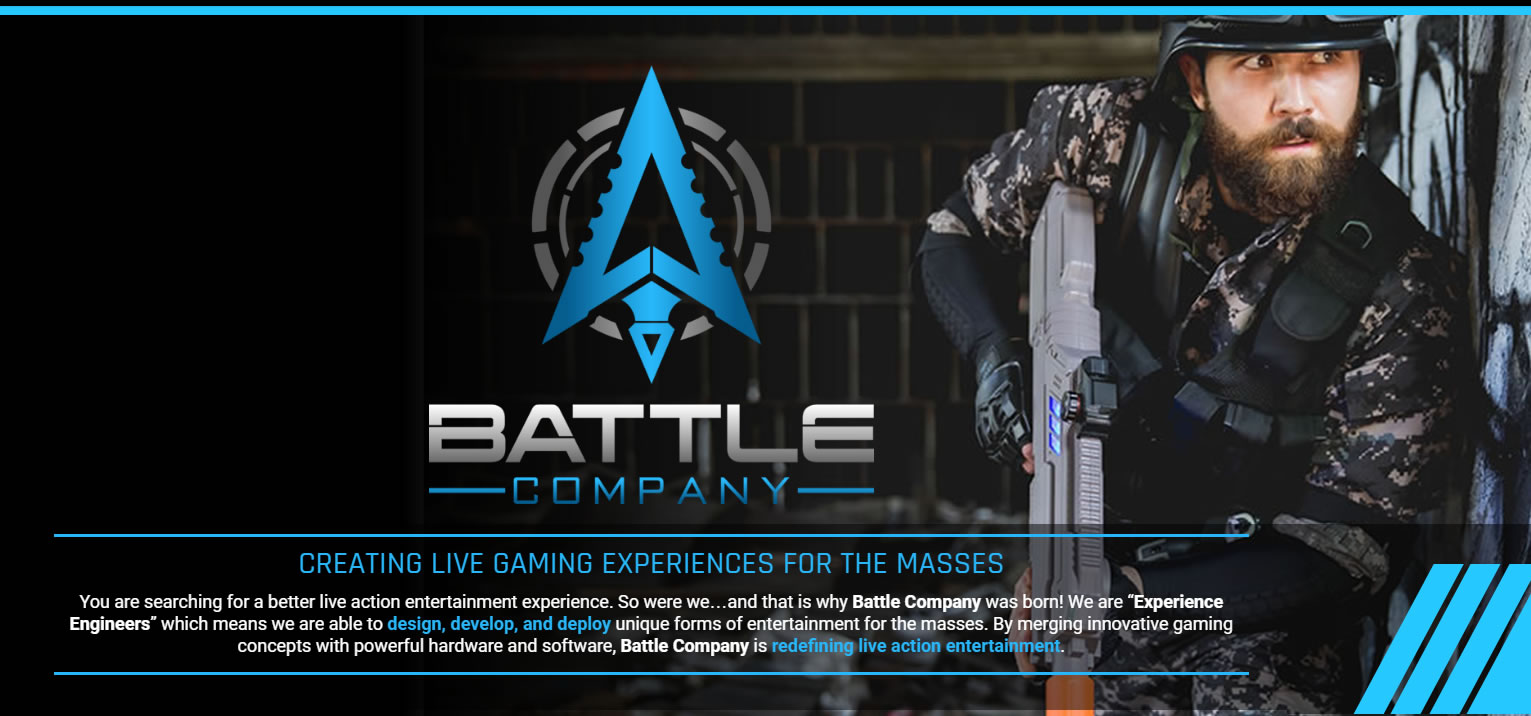 2016 was another great year for Laser Tag Pro filled with progress and exciting new developments. We have officially moved into our newly renovated office building and we're geared up and ready to tackle new projects in 2017.
Laser Tag Pro in Review
Some of you will remember four years ago when we introduced the Battle Rifle Pro. So much has happened since those early days. Exciting improvements have come to the Battle Rifle Pro and we saw the emergence of its bigger brother the Battle Rifle XL. As an accessory, the Utility Box has become incredibly versatile and our Wireless Headset made it possible to create even more unique game-play experiences for your customers. The BRX made its debut at CES 2016 and more recently, the BRM (metal-hybrid unit) and our new IR Grenade were at this year's IAAPA tradeshow. Our hardware continues to prove its worth. In 2016 Laser Tag Pro equipment powered the highest throughput laser tag attraction in the world!
Laser Tag Pro Software Changes the Game
On the software side, EDGE has become the industry's most robust game engine. Our handy tablet application, EDGE Terminal, lets you control gameplay on the go and empowers your staff to more efficiently manage your battlefield. The launch of the laser tag industry's first mobile application, CallSign, along with our Enemy App were unprecedented and are now introducing smartphones into the game-play experience.
Laser Tag Pro Prototypes
You've seen our prototypes such as the Bow, Sword, and Ax which will become active parts of our system in the future. So much of what we are doing has never been seen in 30 years of laser tag which brings about a question; is Laser Tag Pro just another "laser tag company"?
Laser Tag Pro: Who Are We?
Over the last year our team has had a lot of internal discussion about our identity, our vision, and what we want to be moving forward. While – Laser Tag Pro – describes us as "experts in laser tag technology," we feel this name does not capture the essence of what we are creating for the future of live gaming. Have you ever had to explain how your equipment is different from laser tag of the past? We all know it comes from people's experiences with older technologies. Have you ever heard this kind of feedback before?
Same Old Laser Tag? Or Something More?
The reputation created by traditional phasers or basic mil-sim metal guns have hindered the public's understanding of what a truly amazing live gaming experience can be. Would you buy a corded telephone today? How about a Walkman? Of course not because these have been replaced by smarter, more sophisticated technologies. To redefine the public's perception of laser tag, we must become something more. While "Laser tag" is an aspect of what we do, our company is pursuing a greater vision for the future of gaming. Because of this, we are excited to unveil a new brand which we believe will usher in a new genre of live action entertainment for the masses and we're calling it Battle Company!
Battle Company – Disrupting the Persona of Laser Tag
The power of our new brand will disrupt the public persona of laser tag by blending the best of video games with live-action sports. With the growth of our team and the resources of our new 13-acre property, you can expect more from our company. Whether a mobile entertainment trailer or a theme park attraction, Battle Company will offer new design services to build your attraction from the ground up. Expect some changes over the coming weeks as we roll out our new brand across our channels.
The next update from us will be about a major software release (EDGE 2.5). Let's make 2017 the best year yet for live action gaming!