Laser Tag Pro to Release the BRX in 2016
Milwaukee, WI – January 11, 2016 – The future of live combat gaming has arrived. Laser Tag Pro, a Milwaukee-based laser tag design and manufacturing company, has developed what many are calling the first ever live-action gaming console. The BRX is a premium laser tag that pairs to your smartphone via bluetooth and is designed to bring your favorite FPS games to life. With the popularity of this genre and rising demand for experiential entertainment, the BRX is a much needed upgrade to the live action gaming scene.
The BRX is a full-sized, bolt-action laser tag rifle with rumble feedback and an impressive range of over 600 feet in full sunlight. It is updatable over USB, has amazing sound quality, and comes equipped with customizable games. The unit itself is more powerful than any consumer laser tag product of the past and even surpasses the technology found in a majority of commercial laser tag systems.
"Being a commercial laser tag manufacturer we understand the intricacies of outdoor combat. This project comes from a tremendous amount of R&D, 6+ years actually. Oh, and of course countless hours of playing video games," laughs Aaron Fischer, CEO and Founder of Laser Tag Pro."
Callsign Mobile Application
Laser Tag Pro is currently developing an app, CallSign, which will allow you to download new games from its digital store, similar to how today's video game consoles distribute content. Each game you purchase is said to offer a unique experience for your BRX with its own set of graphics, sounds, and gameplay elements. During games, your phone's LCD becomes a heads-up-display that shows health, armor, ammunition, status effects, notifications, and real time scoring. With the phone's camera, special QR codes can be scanned allowing players to respawn, grab power weapons, capture flags, and plant explosives. A lobby system is also in development for players to create and host games for other players in the community.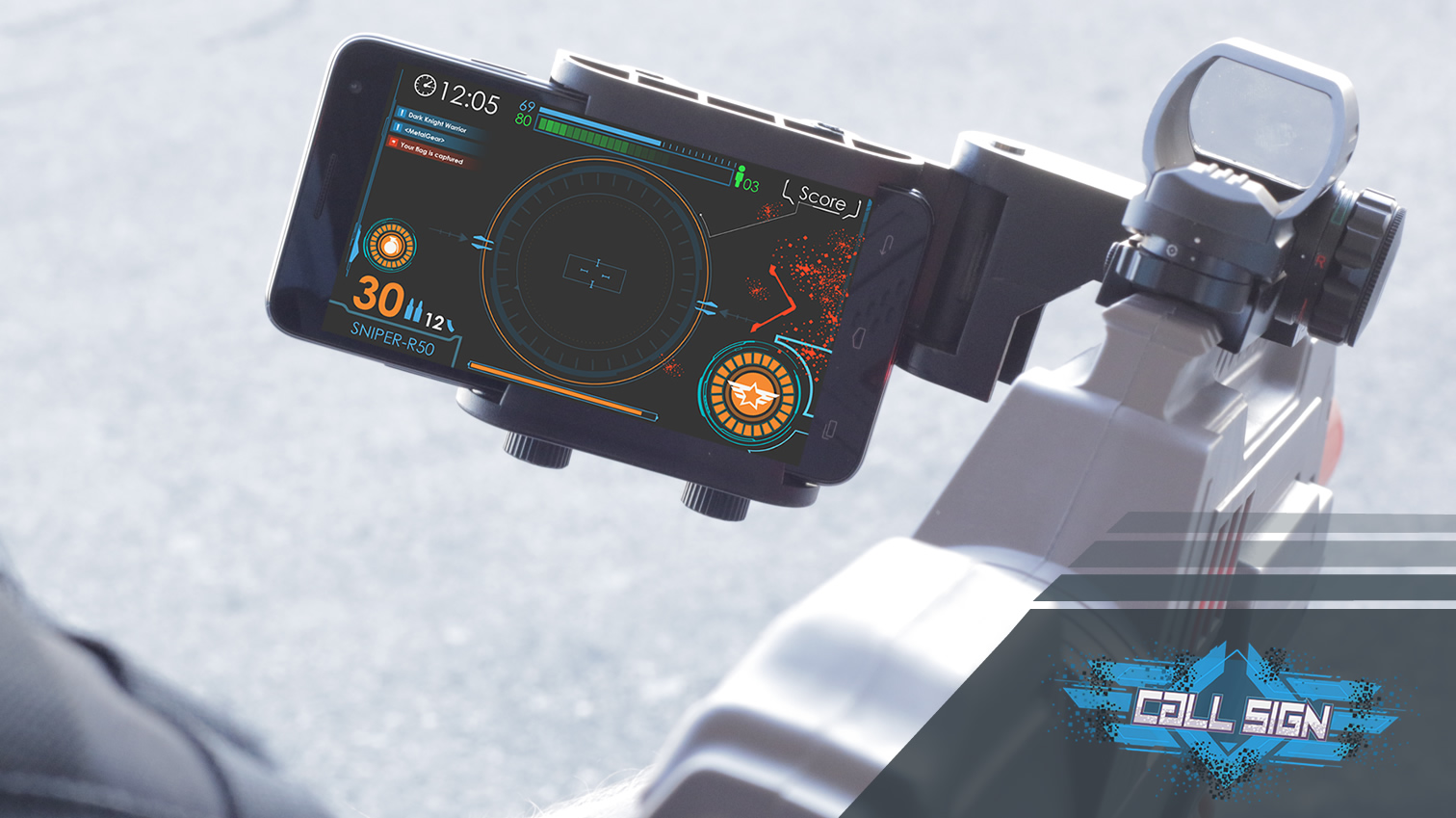 Laser Tag Pro is also working on a variety of integrated accessories that add distinctive player abilities, battlefield customization, and depth to the game. The new wireless headset is one that is already complete and will ship with the BRX unit. It's equipped with sensors that receive damage illuminating ultrabright LEDs that are highly visible at greater distances. Besides taking damage, the wireless headset can also give damage. "Our headsets are an important piece of the system and unlike anything else on the market." says Fischer. "They unlock new game mechanics like splash damage, pass through effects, and abilities that were never possible before. They even detect what direction you were shot from." Beyond that Fischer states,"this is just the beginning'" and that his team has a "plethora of prototype accessories" which involve everything from a laser bow and grenades, to specialty melee weapons. One of the unique melee weapons is in actual lightsaber with the ability to attack players, use special powers, and even deflect enemies bullets. Fischer says, "By adding accessories we have created the most complete live action gaming system that ever existed! This is the first platform where guns, grenades, and melee weapons all interact together in a very intuitive way. It's really exciting, and we believe people will love it!"
Fischer believes they have found a sweet spot that blends technology and real world gaming in a way that makes sense. He notes,
"Companies are investing billions of dollars in VR technology to make people feel like they are really in the game. Why not start with the real world and use technology to bring those games to life?"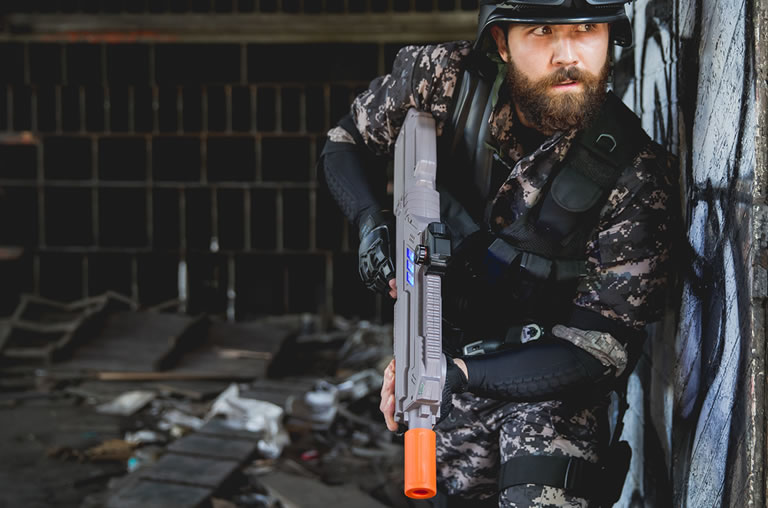 Laser Tag Pro is expecting deliveries of the BRX to begin in June 2016 which means it could be in your hands as early as this summer. Don't miss your opportunity to be one of the first owners of the BRX. Go to LaserTagPro.com/the-brx now to see the equipment or place your pre-order. Visit Facebook.com/OutdoorLaserTag or Twitter.com/LaserTagPro to keep up with product release information and the most up to date news.