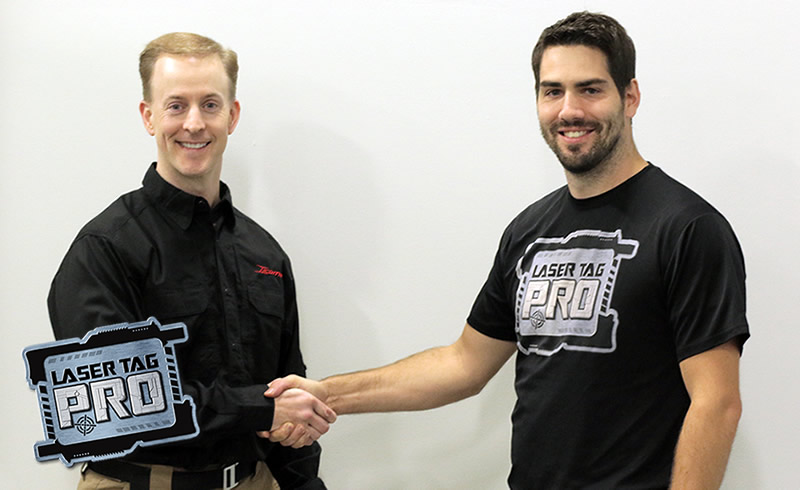 Laser Tag Pro has secured a license from iCOMBAT, for the use of 2 patents that will help enhance the playing experience for the company's customers.
"Laser Tag Pro is excited to announce we have finalized negotiations and secured a license for the use of two patents specific to scoring and ranking in the laser tag industry held by Universal Electronics, the parent company of iCombat." said Aaron Fischer, CEO at Laser Tag Pro. "Securing this license removes limitations on certain features for our products and software. I believe forming a partnership is positive for our customers and our company, moving forward."
Laser Tag Patents
iCOMBAT received two patents from the United States Patent Office in 2013 for a system that allows for real time internet ranking of players. "Through this partnership, Laser Tag Pro will be able to offer its customers the latest versions of iCOMBAT's technology for ranking and scoring," said Rick Jensen, President of iCOMBAT. "We look forward to forming additional partnerships with other laser tag companies in the near future."
Stay tuned for more exciting news from Laser Tag Pro!