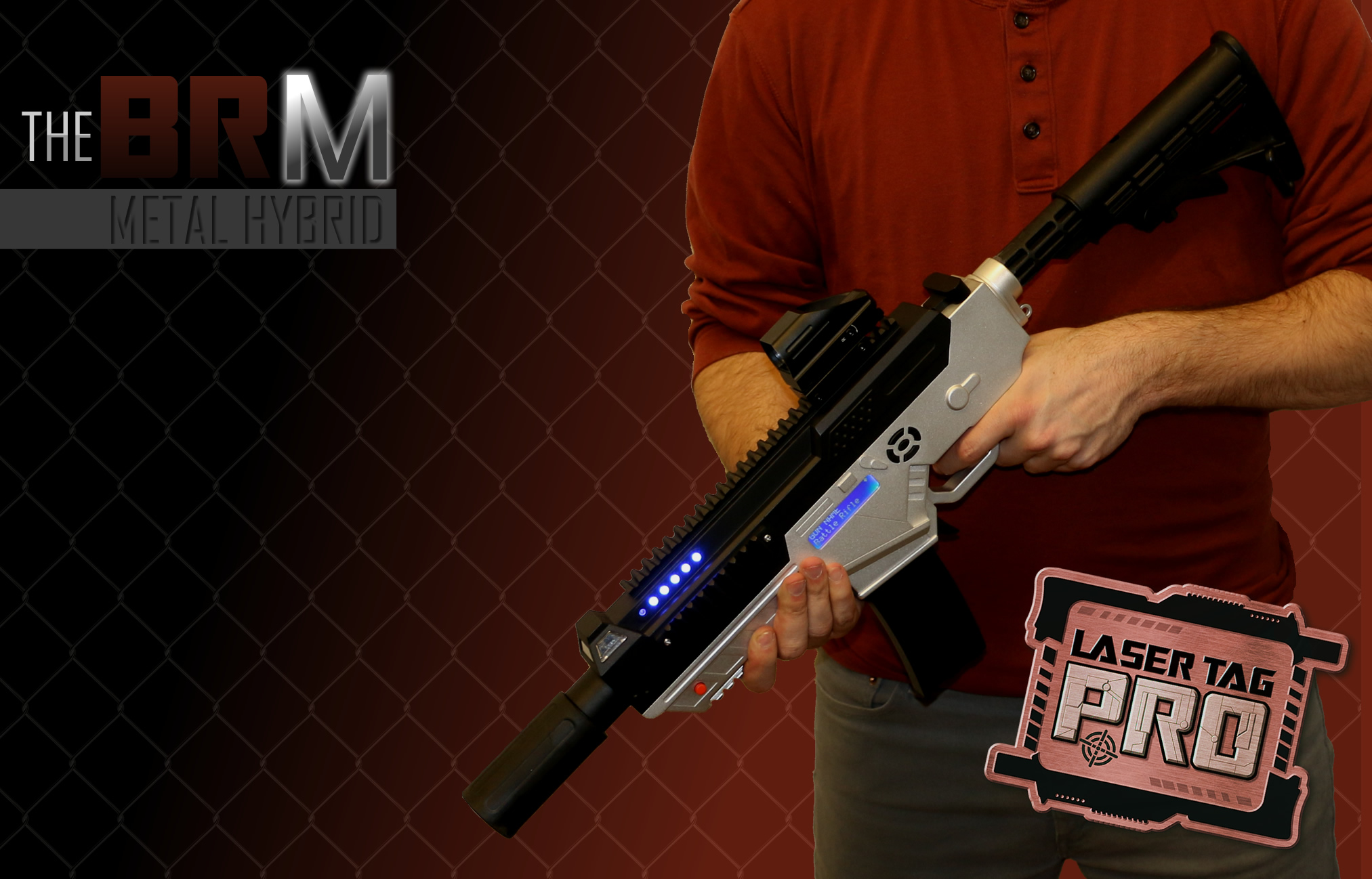 Laser Tag Pro Creates a New Metal Laser Tag Gun
In last week's update, we mentioned a new gun design that is in the works. Laser Tag Pro is excited to unveil what we believe to be one of the sharpest looking units in the industry and it's called the BRM. The BRM is a metal hybrid, modeled after the M-4 rifle with a creative touch. It features a removable magazine similar to our Battle Rifle XL but also includes a charging handle for multi-stage reload simulation. The lower receiver, trigger, and charging handle are metal, while the upper is a lightweight poly-carbonate plastic used on our other gun models. This unit features additional rail mounts, a single point sling loop, gun-powered scope, quick swap battery pack, and rubber tip for safety. Also included in the design are standard fittings for different stocks and grips. This means you will be able to attach your favorite third-party stock and hand grips, similar to paintball and airsoft. This is truly one of the most diverse laser tag units we have ever created!
BRM – Metal Hybrid Laser Tag Gun Photos
Laser Tag Pro begins taking pre-orders on the BRM this week. If you are attending the Laser Tag Convention in Vegas or HAA Show in St. Louis make sure to stop by our booth to see the BRM and give us your feedback.